WATERFORD WALKS WILL RESUME IN SPRING/SUMMER 2023.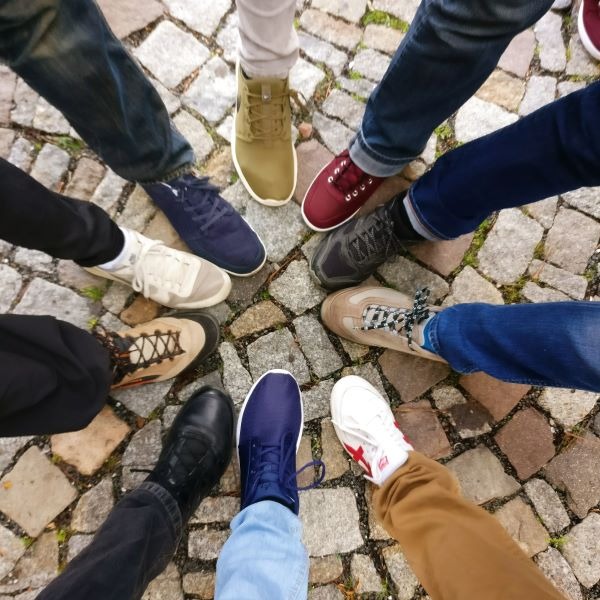 The Social Committee of the Waterford Place Homeowners Association, Inc. (WPHOA) welcomes community residents to join us for Waterford Walks, featuring informal community group walks through close-by neighborhoods every Saturday morning

(weather permitting).



Walking with family, friends, and neighbors is fun and easy. Additionally, walking with others can keep you motivated, improve your accountability and help you meet new people with similar goals and interests.

WATERFORD WALKS WILL RESUME IN SPRING/SUMMER 2023.



Meetup Location:

  Picnic/Sitting Area (Waters Row Terrace, south side island/cul-de-sac)



Start Time:

  Saturday at 8:30 a.m. and the following Saturdays at 8:30 a.m. (weather permitting; walks will be automatically canceled when there is inclement weather)

 

Suggested Walking Route:

  From Waterford Place Picnic/Sitting Area (start point) to Germantown Town Center Urban Park, and return to the Waterford Place Picnic/Sitting Area.

NOTE: Future routes will vary based on participants' interests, suggestions, and fitness levels. 



What You Will Need: 

Comfortable shoes (make sure your shoes are made for walking)
Comfortable, loose, synthetic "wicking" fabrics/clothing (dress for comfort and the weather)
Water (stay hydrated by taking frequent sips of water while you walk, even if you're not thirsty)
Sun Protection (sunscreen, sunglasses)
Complete the

Waterford Walks

Waiver Form. (required to participate in the activity)
RESOURCES:
(The resources and links listed below are only suggested as sources for further exploration. They do not necessarily imply endorsement.)

Have a related resource to share? Email the URL to the WPHOA Webmaster.
QUESTIONS? Contact Jad (JJ) Ibrahim, Jr., Waterford Walks organizer/coordinator and WPHOA Board of Directors and Social Committee member.